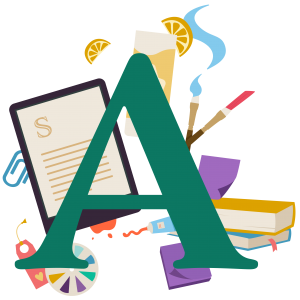 Kathryn Ross and Lindsey Fraser established Fraser Ross Associates in 2002.
'The Literary Agency pulls together our various literary skills and experiences, together with our enthusiasm for working with writers, illustrators and publishers. We both love books, and we are excited by the opportunities offered by technology and social media, but books are nothing without the people who make and read them, and it is that individual contact and the resulting conversations which give us most pleasure.
We want our writers and illustrators to feel supported, not only in the business side of their careers, but also in their ideas and writing plans. Every one of our clients has different needs; we aim to offer solutions based on guidance and information gleaned through a wide network of contacts throughout the book industry.'
Lindsey Fraser and Kathryn Ross had been running the readership development agency Scottish Book Trust for 10 years when they decided to put their combined experience into Fraser Ross Associates Literary Agency and Consultancy.
Their experience prior to that lay mainly in teaching and bookselling, both in the UK and overseas. Over the years, they have been on judging panels for the Nestlé Smarties, Whitbread and Fidler literary prizes and have attended and addressed conferences on literature and readership development throughout the UK, in the USA and Canada, in Ghana, France, Germany and Russia. They worked with the BBC to launch the Blue Peter Book Awards, which they administered for several years. They have reviewed children's books in a wide range of newspapers and journals and edited a number of anthologies and author biographies for young people.
In addition to running the Literary Agency, Kathryn and Lindsey are regular contributors to writing and illustration courses, have mentored a number of writers and manage the Young Walter Scott Prize a competition open to 11 to 19 year-olds throughout the UK with an interest in writing historical fiction.
Useful resources
Sources of information for people interested in careers as writers or illustrators
Submitting your work
If you're seeking representation from Fraser Ross Associates, here's how to submit your work
News and views
Up to date information about the world of publishing – and Fraser Ross Associates' clients