Congratulations to Hollis Kurman and Barroux – their first picture book together, Hello! A Counting Book of Kindnesses is out now, published by Otter-Barry Books.
It's a beautiful, heartfelt counting book about one family's out of danger to a warm welcome in a new land, a book rich with compassion, kindness and hope.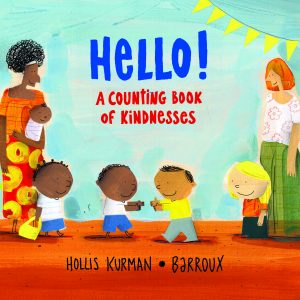 And it's particularly heartening to see all these foreign editions of this important book – here are the Dutch, French, German and American editions for starters.
You can buy Hello! from your local bookshop (most are open again now, and would love to see you), borrow it from your local library (once they're open again) or order it on-line here.