The ability to write for different age-groups and in different genres isn't a skill with which all writers are blessed. But Tanya Landman, whose first novel, Waking Merlin, was published in 2005, has proved that she has it in abundance.
This week, we're celebrating two new books by Tanya.
Horse Boy is a wonderful adventure – heartwarming, thrilling and action-packed, published by Walker Books.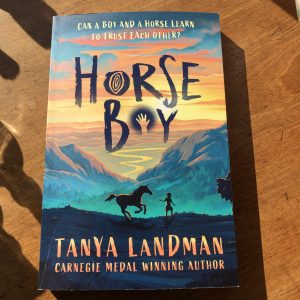 Set in a fabulously imagined prehistoric world, it is aimed at the upper end of the Middle Grade readership – similar to the popular Hell and High Water. But Tanya's teenage readers will also find Horse Boy as satisfying and involving as Buffalo Soldier and Apache. It was featured as The Times Children's Book of the Week – Alex O'Connell said of it, 'Tanya Landman chews on big questions in her rigorously researched novel…' and is already gathering enthusiastic reviews from readers, some of which call for a sequel…
And what a jacket – by Tom Clohosy Cole.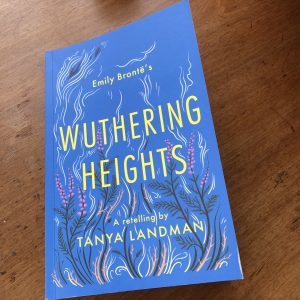 Tanya's retelling of Emily Bronte's Wuthering Heights follows her acclaimed retelling of Charlotte Bronte's Jane Eyre  – both published by Barrington Stoke – and shows every sign of receiving the same enthusiastic response. Barrington Stoke, a publisher renowned for finding and publishing stories accessible to less confident readers, has opted for retellings, rather the abridgements of classic novels and while there will always be the brigade who insist that the originals shouldn't be tampered with, Tanya's retellings have received nothing but praise. She respects the originals, but she's not overwhelmed by them and the resulting novellas are hugely satisfying and authentic.
And hats off for the cover design – by studio helen.co.uk.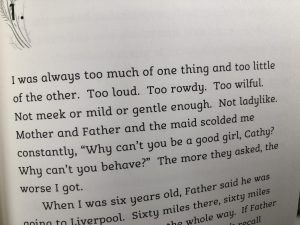 You can borrow Horse Boy and Wuthering Heights from your local library, buy them from your local bookshop or order Horse Boy online here and Tanya's retelling of Wuthering Heights here.