It's fantastic to be able to announce the arrival of a new novel for teenagers by Chris Higgins.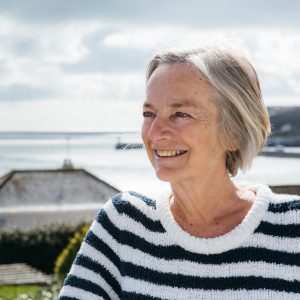 The award-winning author of 32C, That's Me, Pride and Penalties and He's After Me (among many others) – and for younger readers, the brilliant My Funny Family series, and Trouble Next Door and Trouble at School – was gripped by the story of a local boy, Joe, swept out to sea on his surfboard. He shouldn't have survived but thanks to the local lifeboat team, and the boy's remarkable inner strengths, he did.
A Boy Called Ocean is not an account of the story that inspired it. Chris's novels are often sparked by a snippet of conversation, or an article in the press, or something she's overheard. She takes those triggers and makes them her own. She interviewed Joe, and his mum, and she spoke at length to the lifeboat crew that found him, and brought him home. But Chris's lost boy – Kai – is very much her own creation.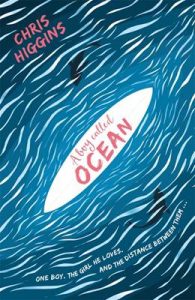 Like many of Chris's books, family is important in this novel – there's an element of detective story to this book too. You can hear her introduce the novel here. a-boy-called-ocea 
In many ways, this novel is Chris's tribute to the ocean. She lives in Penzance, and she loves the sea. She paddle boards as often as she can, and if you can't get hold of her, the likelihood is that Chris will be walking along the coastline or sea-swimming, often accompanied by members of her family who love the water as much as she does. But she's also all too aware of the dangers of the sea.
A Boy Called Ocean is a powerful read. Chris describes it as 'an adventure, a love story and a coming of age story.' Her characters bounce off the page. But perhaps it's the sea that's the central character.
Congratulations to Chris!
You can buy and order copies of A BOY CALLED OCEAN from your local bookshop. If you'd like a signed copy (of this or any of Chris's books), contact her local bookshop, Edge of the World Bookshop in Penzance, and they'll be happy to help.
And of course you can borrow copies from your local library.