Anders Frang is a freelance illustrator from Denmark. He studied at the Danish Design School in Copenhagen as well as Edinburgh College of Art and he is currently based in Edinburgh. He has been a Picture Hooks mentee, illustrated book jackets for Barrington Stoke, stories for BBC Scotland Digital and now, with Floris Books, he has published his first, beautifully illustrated, non-fiction book, the aptly-named An Amazing Animal Atlas of Scotland!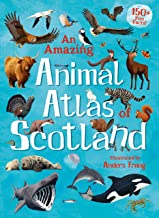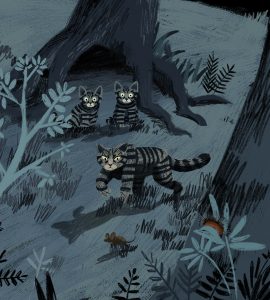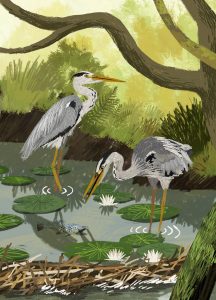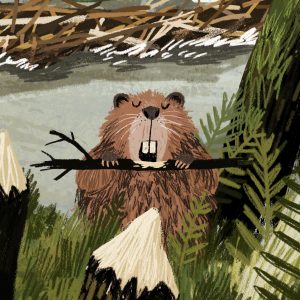 Anders loved drawing all the animals and trying to capture their unique characteristics, but some of his favourites were the herons, the beaver and the wildcats – you can see some of his work here. He particularly enjoyed the challenge of bringing the night scenes and the secretive, nocturnal animals to vibrant, detailed life. An Amazing Animal Atlas of Scotland is Scottish Book Trust's School Book of the Month for September. Anders is now working on another 'Amazing Atlas' with Discover Kelpies and we know it's going to be another stunningly illustrated book!
An Amazing Animal Atlas of Scotland (published by Discover Kelpies) is available from all good bookshops and libraries, or you can order it online here.