Scottish Book Trust has posted an interview with Exeter-based illustrator, Hannah Foley in which she reveals the story behind the story of How Billy Hippo Learned to Swim.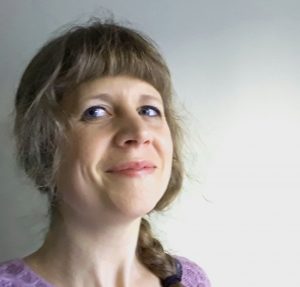 Billy's story is by award-winning writer Vivian French, and was acquired by a relative new-comer among children's publishers, Little Door Books, headed up by Alan and Susan Windram. They immediately sought a new illustrator – debut illustrators are one of their passions – and Hannah was their choice. And it proved an excellent choice!
Since Hannah graduated from Edinburgh College of Art she's worked in all areas of illustration, including commissions from the Scottish Centre for Conflict Resolution and the Wildlife Trusts. But How Billy Hippo Learned to Swim is her first picture book. (And there is evidence in there of her experience as a mother of three…)
You can read the interview here.
And you can buy or order copies of How Billy Hippo Learned to Swim  in your local bookshop, and borrow it from your local library.
And if you want to buy online, Waterstones have copies here.