L. J. (Liz) MacWhirter has been invited to the Graduate Conference in Religion and Ecology to present Blue: A Lament for the Sea.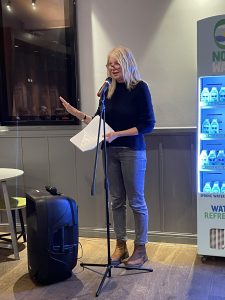 The field of religion and ecology began with the Religions of the World and Ecology conference series at Harvard University, organized from 1996-1998. The field focuses on retrieving, re-evaluating, and reconstructing narratives, practices, and worldviews that influence relationships between human society and the environment.
You'll find information about all the conference presentations here.
Liz, author of the YA Elizabethan Fantasy Black Snow Falling gave a first performance of Blue at the Hidden Door Arts Festival in 2022.
You can buy a copy of Black Snow Falling, published by Scotland Street Press, here.