The Secret of the Loch Ness Monster by Lari Don, stunningly illustrated by Natasa Ilincic is already a runaway success just weeks after publication. It's a gorgeous book, and, as one would expect of a traditional tale by Lari Don, steers well clear of the usual touristy images of Scotland's most famous invisible monster.
Lari's a visiting blogger on various sites this week, writing about how she came to decide on this retelling of the story.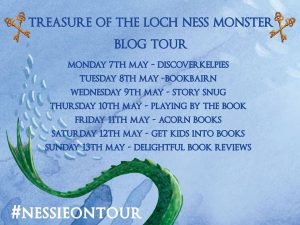 The Secret of the Loch Ness Monster, published by Floris, is available from all good bookshops and libraries.