Louise writes historical and contemporary fiction for both adults and young adults. She's happiest when she can combine as many of these things as possible and she is currently writing the mother of all road-trip stories in which a young Scottish woman takes her grandpa—the last of the Antarctic whalers—on her gap-year trip to Chile where they unravel the secrets of the lover he left behind there 50 years earlier.
Having survived being held at knife point (twice), while travelling through South America to a teaching post in Paraguay, Louise trained as a psycholinguist and spent fifteen years in relative safety as a university lecturer in psychology and linguistics. Since leaving full time academia she's worked as a dyslexia advisor, tutor and author publicist and part-time lecturing in psychology for the Open University.
Born in Newcastle, Louise now lives in her adopted city of Edinburgh where she fraternizes with authors of both adult and young adult fiction.
She was named as one of Edinburgh's Emerging writers in 2013 and read her short story  Somersault with two and a half twists at the 'Story Shop' as part of the Edinburgh International Book Festival.
She co-founded the South East Scotland network of the Society of Children's Book Writers and Illustrators.
Louise is also working on Pest Maiden, set against the horrifying backdrop of war and pestilence of 14th Century Flanders and England.  As the Great Mortality rages through Europe, a young girl fights for her life as she is accused of sorcery and branded a plague-bearing Pest Maiden.  It was longlisted for the Cornerstones Wow factor prize.
When she is not doing any of the above, she is trying to persuade her unsuspecting husband and two teenage children that their holiday destination choices should coincide with her latest research trip needs. This proved easier when the project required a whale-watching trip off Cape Cod, Massachusettes than for her Black Death obsession during the writing of Pest Maiden.
Their Work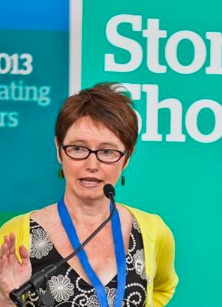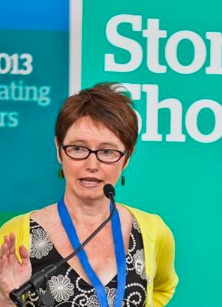 Contact Information