Judy was born in London, but spent her early years in Ghana, where elephants occasionally stomped through the village and a python swallowed her pet hen. This gave her a taste for travel…
After studying Arabic at Edinburgh University, she taught English in North Africa and the Middle East, spending her holidays on the backs of lorries, trains and even the occasional camel exploring as much of the region as she could, and taking voluminous notes for travelogues which never materialised. After returning to London, she worked as a political journalist and feature writer, with a stint as an agony aunt on a women's magazine, before moving into television.   She currently works as a translator, editor and writer and lives in London, in the shadow of the Emirates Stadium.
She loves sharing her varied life with others and her books reflect this. Her first book for children was published by CUP in 1998. Sandstorm, an adventure story for 9 to11 year olds is set in Egypt and draws on her life in the Arab world.  Can You Hear the Sea?  (Bloomsbury, 2006) a picture book for 5-7 year olds, is set in Ghana.
She is a member of the Society of Authors and an active member of Islington Writers for Children http://www. buzzaboutbooks.com
She is a frequent visitor to schools where she conducts workshops for KS 1 and 2, from reception up to Year 6.
She can be contacted at judy@judycumberbatch.co.uk
For more about her school visits see her page on www.contactanauthor.co.uk
Judy's picture book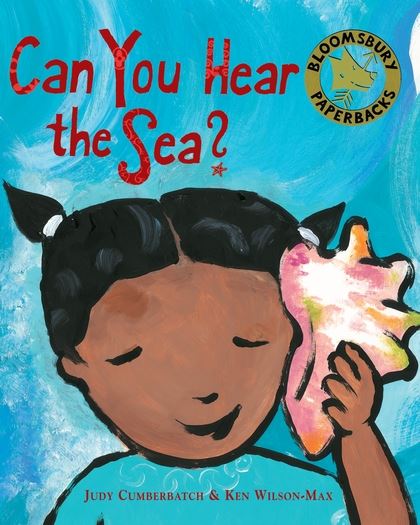 Contact Information

judy@judycumberbatch.co.uk