When I was twelve I read a short story by Ray Bradbury where a man went back to the time of the dinosaurs. You'll know the one even if you haven't read it; he treads on a butterfly and when he gets back to the present the whole world has changed.
I love going on adventures, reading about them, writing about them. For me the best stories run like movies in your mind, complete with sound effects, tastes and smells. I want to write stories that will absorb young people with the thoughts of all those possibilities in the same way that the dinosaur story inspired me.
Bitten by a crocodile, charged by giant otters and chased up a tree by peccary wild boars in the Bolivian rainforest, Simon Chapman is a self-confessed jungle addict who takes a folding canoe down unexplored Amazonian rivers whenever he can. His adventures and the BBC Wildlife award-winning illustrated diaries that he produces provide the inspiration for many of over twenty five children's books and two adult travelogues he has had published.
His latest set of six Expedition Diaries for Franklin Watts use the water-coloured journals directly to tell the stories as they happen, from rafting rapids in Amazon basin to a mountain climb, searching for snow monkeys in Himalayan Mountains. These books combine the art of 'Diaries of an Edwardian Lady' with action of Indiana Jones.
When not exploring, Simon heads a Science Faculty in a high school in Lancashire and his pupils' questions often lead onto book ideas. His ten Explorers Wanted books for Egmont (which he also illustrated) show young readers how to explore wildernesses all over the world. One of these, At the North Pole, was Blue Peter 'Best book with facts' in 2005.
Other books like The Land of the Whizzing Arrows and Snow Tigers, written for reluctant readers, are the true stories of the historical adventures that inspired Simon's own expeditions. Discovering Dinosaurs (Bloomsbury 2017) –dinosaurs are another of Simon's passions- also follows the stories of real life adventurers, this time the fossil hunters who found the likes of Triceratops and Velociraptor in extreme environments across the world. Discovering Dinosaurs is Simons first foray into a large format hardback with a T-Rex pop-up and 'lift the flap' excursions beyond the main story.
Simon also writes children's fiction. In his four You Choose books for Franklin Watts (Alien Invasion, Jungle Crash, Killer Virus and Prison Escape) the reader chooses the course of the story. Dinohunter and Death Leap are action adventures for reluctant readers, and Simon is now intent on writing longer stories combining his two great interests; dinosaurs and expeditions.
With his wealth of personal anecdotes and years as a successful teacher, Simon enjoys giving talks and running workshops about his writing and his adventures. He has appeared at Edinburgh, Cheltenham and Bath children's book festivals amongst others and has broadcast on radio and TV in Britain, Australia and Brazil.
Some of Simon's books: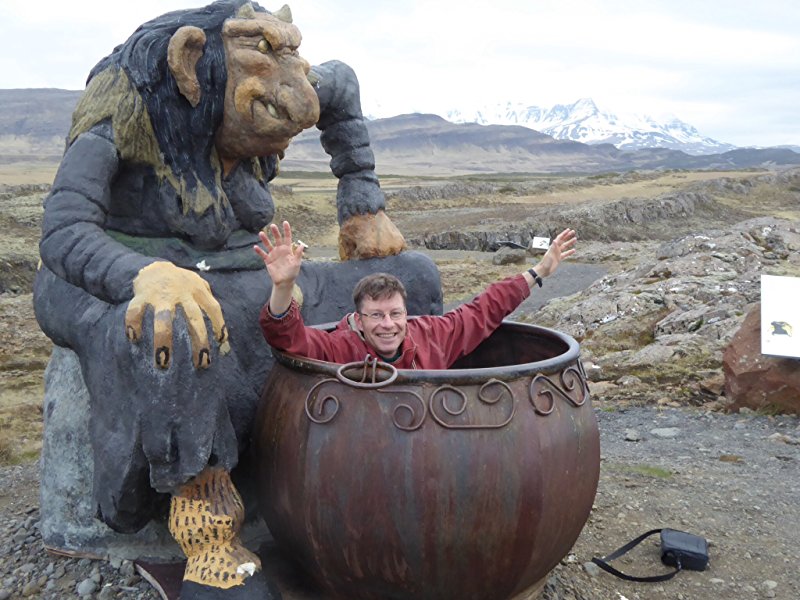 Contact Information