"I was a free-range child brought up on the north-east coast of Scotland where I enjoyed exploring rock pools, building forest dens and getting stuck in trees. I drew continuously everything that was around me, from portraits of pets or any grandparents willing to pose for long enough to memories of family camping holidays in the south of France and Italy. I never went far without a packet of crayons and some paper stuffed in my pocket. At the age of 7 I even wrote and illustrated a series of books called "Alphabet Animals" but to this day it has remained undiscovered and is probably still somewhere in stour of my parents' attic."
Kate studied at Gray's School of Art in Aberdeen where she specialised in printmaking. After graduating she spent a year exploring Canada and then settled in Edinburgh where she continues to live and work.
An early love of the narrative in Medieval paintings developed into a passion for telling stories in her work. She is always intrigued by the what lies beyond the limits of words and sources of inspiration have been found in myths, legends, folktales, ballads, poems, the works of Shakespeare, 1001 Nights and more. She demonstrates that inspiration through her use of intense colour, texture and detail.Kate works in a variety of media and exhibits regularly in group and solo shows.
Recently she has worked more frequently with writers, illustrating two beautiful treasuries – 'Scottish Folk and Fairy Tales' and 'Scottish Mythical Creatures' – both written by Theresa Breslin and published by Floris Books; and a magical re-imagining for young readers of an old Scots poem 'The Book of the Howlat' written by James Robertson and published by Birlinn.
Some of Kate's books: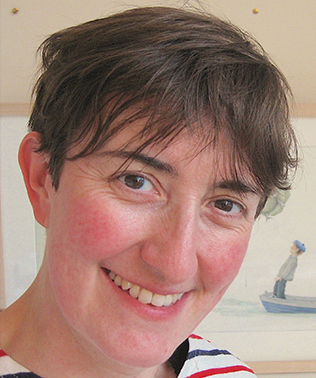 Contact Information