Tim Archbold's quirky, spontaneous style of illustration spills over into his writing and he particularly enjoys writing and illustrating funny stories for young readers.
Tim Archbold was born and brought up in Northumberland and now lives in the Scottish Borders. He gained a BA Hons in Graphic Design at Exeter College of Art and from 1985 to 1986 he was the Illustrator in Residence for Northern Counties School for deaf children.
He wrote and illustrated his first children's book, The Race (A&C Black) in 1988 and he hasn't looked back since! Picture books, young fiction, non-fiction, illustrations for magazines, posters, graphic design for exhibition and display; Tim usually works in pen and brush with ink and his style is spontaneous, quirky and usually humorous. He particularly enjoys writing and illustrating funny stories for children.
Tim has worked with many publishers including Bloomsbury, HarperCollins, Macmillan, OUP and Andersen Press and in 2012 he published his first picture book with the Edinburgh-based publisher, Floris Books: Bagpipes, Beasties and Bogles is the almost true story of how bagpipes were invented. He has since illustrated a number of book jackets for Birlinn and in 2016 he wrote and illustrated two hilarious 'tall tales' for young readers – Tappety Tam Fairley and Clarty Jim McCloud (BC Books, Birlinn Ltd).
His illustrations have appeared in the Radio Times, Good Housekeeping, BBC Gardener's World, Good Food, Country Living and Junior Education magazine; and he has worked with Hampton Court, Museum of London, Ashmolean museum, National Maritime Museum Greenwich and Cardiff Castle.
A selection of Tim's books and illustrations: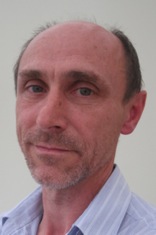 Contact Information