It's back!
The annual XPoNorth Writers' Tweet Pitch!
We'll be among the many literary agents and publishers glued to their twitter feeds from 9am to 9pm on January 15th. You can read all about it on the XpoNorth website here.
Like all literary agents, we'll be looking for books and proposals we can place with a commercial publisher, books that will find readers throughout the UK, and internationally too, if possible. In past New Year Tweet Pitches we've been showered with brilliant ideas, some excellent jokes (we've had MANY a laugh) and plenty of highly original proposals, but once we've taken delivery of the complete text, only a few of them have had the legs to reach their publishing potential.
So we thought it might be useful to offer some pointers to help writers and illustrators develop those brilliant ideas into brilliant books to pitch in our direction.
Who's your reader?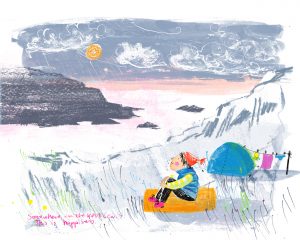 Manuscripts that stand out have a clear sense of who their reader is. It's always satisfying to write stories that your nearest and dearest think are outstanding, but they need to appeal to a wider public too. Be clear about the kind of reader you imagine buying/borrowing your book. If you're clear, the publisher will be clear.
What's the plot?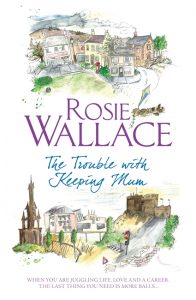 It goes without saying that a book needs a story. It doesn't matter whether your genre is humour, horror, fantasy, contemporary adventure, crime, historical adventure, science fiction, graphic novel or narrative non-fiction (or any other genres not yet invented), most readers – adults and children – want their stories to have a beginning, a middle and an end. Your story, however outlandish, must make sense.  The plot is the scaffolding on which a book is built, and if it's in any way shaky, the book will be shaky.
Who's who?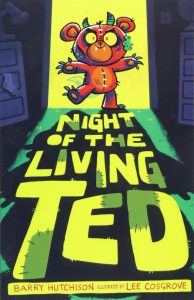 The better you know your characters, the better the story will be. That doesn't mean that the book must include every tiny detail. It's the authenticity of the character that matters. Even aliens have to feel real to a reader. Make sure you know your characters inside out, and keep asking yourself – would that character really feel like that? Do that? React like that? Say that? And why? Look at how the characters in your book relate to each other – reactions are revealing too.
Where are we?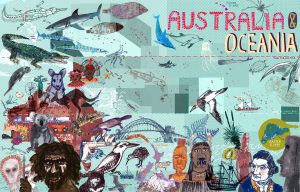 Every book has at least one setting, a world populated by your story. And whether that world is real or imagined, it has to be convincing. How you make it convincing is up to you, but the last thing a reader needs is to be distracted by inconsistencies, or patchy geography (again, real or imagined). It's always a good idea to invest time on the logistics of settings and characterisation when you're planning your novel. The two tend to be indivisible.
What exactly is a narrative voice?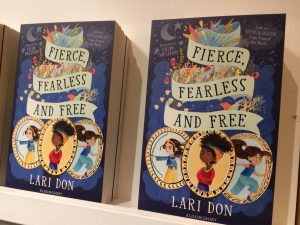 This is a popular question, for which we've never found an entirely watertight answer. But – all writers read widely, so you'll probably have developed an idea of the kind of narrative voice and tone that suits your story. First person? Present tense? Third person omniscient? A single point of view? Multiple points of view? These are decisions that demand the most thought – and probably lots of experimentation – before you set off.
A convincing narrative voice doesn't intrude without reason, directs us through the book, plays with our emotions when appropriate, opens our eyes to the story and characters, leads us astray and holds our attention throughout. The books we'll never give away to charity shops have narrative voices that have spoken to us and changed us in some way.
But the wonderful thing about the world of books is that one person's narrative voice can be another's tin ear. We've all had moments of staring slack-jawed at a friend who's admitted that s/he couldn't finish a novel you love.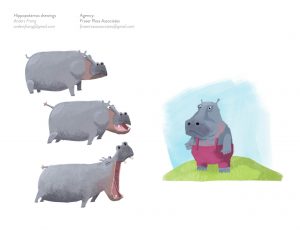 And finally… if you've got a story to tell – fiction or non-fiction – and you believe you've found the right way to write it, we look forward to reading all about it (within the limits of a single Tweet) on 15th January as part of the annual XpoNorth New Year Tweet Pitch.
But if Tweet Pitches don't work for you, the guidelines above apply to any submission made through the more traditional channels.
Illustrations by Barroux (header), Kasia Matyjaszek, Britt Harcus (for cover of Rosie Wallace's The Trouble with Keeping Mum), Lee Cosgrove (illustrator for Barry Hutchison's Night of the Living Ted series), Jill Calder, Eilidh Muldoon (illustrator of Lari Don's Fierce, Fearless and Free) and Anders Frang – because one half of Fraser Ross Associates particularly loves a hippo.