Coming in March 2019 from Barrington Stoke – the new novel from Tanya Landman, One Shot.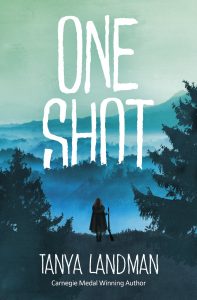 And here's the splendid jacket – revealed today.
Inspired by the remarkable story of Annie Oakley, it's a riveting tale of the kind of childhood that either makes or breaks a child.
In Annie's case, it made her. And it makes a terrific novel.
Barrington Stoke is giving away proofs if you follow and retweet their Twitter posts – @barringtonstoke – trumpeting today's cover reveal – form an orderly queue!