Werewolf alert!
The nights are drawing in, Hallowe'en's on its way and we're celebrating the third in the Lottie Luna series by Vivian French – Lottie Luna and the Fang Fairy, published by HarperCollins Children's Books.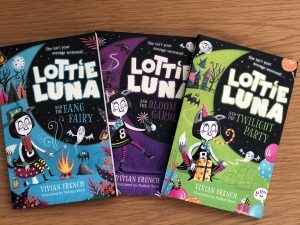 In this adventure, Lottie Luna and her vampire friends head off on a camping trip but as is the case with many a camping trip, not everything goes according to plan.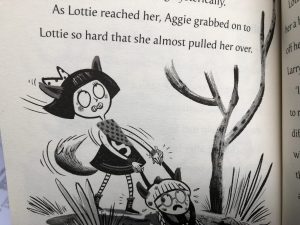 And everything's complicated by the secrets Lottie has to keep… The life of a young vampire is never straightforward.
There are capers aplenty but – and this is typical of Viv's writing – the plot is full of substance and heart, twists and turns.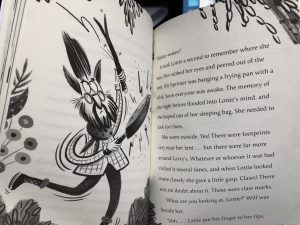 Nathan Reed's illustrations are full of wit and energy – complimenting the story at every turn.
Whether it's for Hallowe'en or any other night of the year, Vivian has worked her magic once again.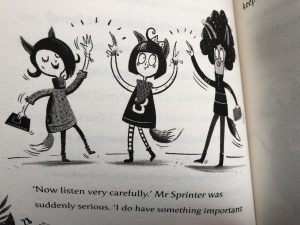 Ideal for 6 to 10 year-olds, either reading independently or as a read aloud.
You'll find Lottie Luna and the Bloom Garden, Lottie Luna and the Twilight Party and Lottie Luna and the Fang Fairy in all good bookshops and in libraries too, once they're open for business again.