A new picture book by Chae Strathie is always a treat and a new picture book featuring TWO brand new characters in partnership with fantastic illustrator, Francis Martin and published by splendid indy publisher, Little Door Books is a super-dooper treat with extra sprinkles!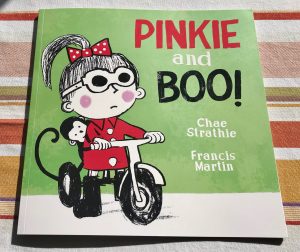 MEET PINKIE AND BOO!
Pinkie loves being the littlest in her family, that's why she's called Pinkie, but then Mum and Dad bring home a BABY and Pinkie is NOT happy. Luckily her new toy monkey, Boo has lots of 'super-brilliant'  ideas to make sure that Mum and Dad don't forget about her. Only problem is Boo's ideas get Pinkie into lots of trouble…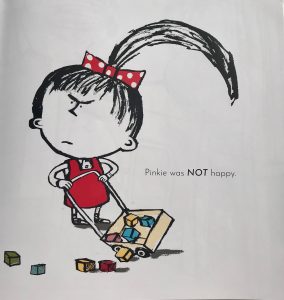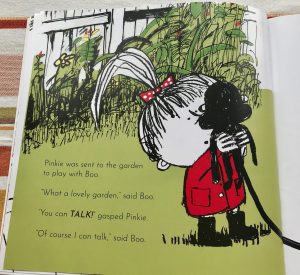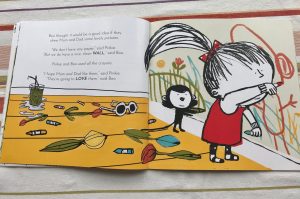 Here are just a few of the many enthusiastic reviews from the recent  triumphant 'Pinkie and Boo!' Blog Tour:
"Pinkie and Boo is a fresh and fun reinvention of an enduring picture book theme." ROARING READS
"Chae and Francis' portrayal of Pinkie's feelings of uncertainty about her place in the family, and the way she reacts, are spot on. Their spirited little girl with her wild imagination and don't mess with me attitude is simply adorable. Fantastically funny, full of chaos, mess and mayhem and most important, a whole lot of love…"  RED READING HUB
"… filled with magic and mayhem at every page turn." MY BOOK CORNER
"Chae Strathie and Francis Martin have created something funny and clever and real… " PICTURES & CONVERSATIONS
Ideal for older siblings everywhere! You'll find PINKIE and BOO! in all good bookshops and libraries too.
Or you can order it online here.