Some of you may have heard that Lari Don is suffering from Long Covid – having caught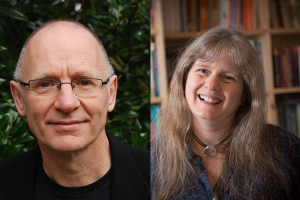 the virus last March. So she has, sensibly but reluctantly, been lying low, preserving her limited energies and concentrating on finding a way back to good health.
But this morning she emerged to take part in an event she'd promised to do long before she became so ill, and it was fabulous to see her back in action – though it will have taken a great deal out of her, and by no means indicates that she's back in general circulation.
The Authors Live event – a collaboration between Scottish Book Trust and the BBC – will be available for everybody to watch soon on Scottish Book Trust's Authors Live on Demand page – here. Along with Lari and host Janice Forsyth, you can hear James Robertson reading his Scots language translation of the Julia Donaldson and Axel Sheffler picture book, Room on the Broom.
And even if you've never set foot in Scotland, James' reading will ensure that you'll not only know exactly what's going on, you'll also love it.
Lari told Whuppity Stoorie, a story she's performed in schools and libraries all over the country over the years. If you want a written down version, head for her brilliant collection – Breaking the Spell: Stories of Magic and Mystery from Scotland – illustrated by Cate James, and published by Quarto Books.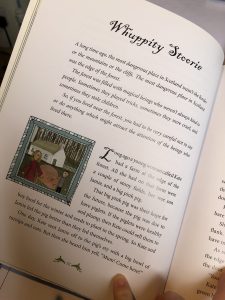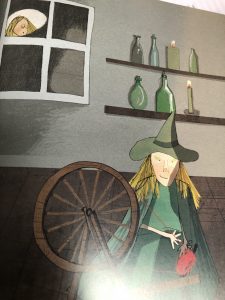 You'll find it in all good bookshops and libraries, and you can order it on-line here.